How do you cut through the clamor and commotion of a busy airport terminal to create a different atmosphere? It might seem like an impossible task -- they're loud, bright, and full of people in a hurry.
With the addition of an ambient scenting system, an airport terminal becomes a place that inspires respite and relaxation for weary travelers. It can even help those working at the concourse find a sense of peace and have a better day, too.
Through an exclusive partnership, Rochester Midland Corporation is now offering a complimentary 30-day trial* of SCENT::LINQ ambient air scenting systems for your terminal.
With an ambient air scent diffusion system in your terminal, you're able to effortlessly:
Create custom environments in lounges and waiting areas with scent design
Inspire comfort and peace
Enhance the perception of a concourse
Improve terminal inspection ratings and customer satisfaction reviews
Upgrade airport passenger experience
Make a better first impression of your facility

Amplify traveler confidence and trust
Harness the Power of Ambient Scent at Your Terminal
Just fill out the form to the right and take the first step to enhancing traveler experience at your facility with a 30-day trial of a SCENT::LINQ scent diffusion machine.
*Complimentary trial available to qualified applicants. Some restrictions may apply.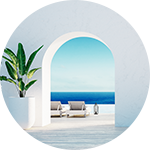 Mediterranean Coast
Zesty lemon accords fuse with herbal tea notes and crisp green elements creating a summery-fresh, tranquilizing ambiance. Creamy musk and warm woods round off the composition.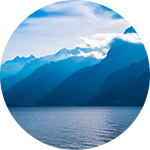 Fresh Air
This uplifting composition features herbaceous fougere notes, sparkling citrus aspects and bright spicy facets. Cozy amber and lingering woods provide a touch of warmness.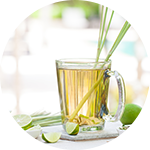 Green Tea & Lemongrass
This fresh composition is shaped by invigorating citrus accords and lemon-fresh verbena. It's complemented by an aromatic tea note and warm woods.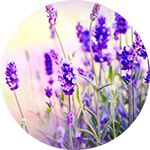 Wild Lavender
A light, bright, and slightly sweet floral fragrance. Predominantly lavender with a hint of sage, this scent invites a feeling of respite and relaxation from this busy world. Aromatic, herbal, & sweet.
Sign up for your complimentary trial