Create the Perfect Car Dealership Experience With Ambient Scenting
There's something about that new car smell. Imagine stepping into your newly purchased vehicle, putting it in drive, and heading home excited about the adventures ahead. As you breathe in the scent of the vehicle, a connection is being made – your brain attaches this smell with the car dealership experience.

However, any salesperson knows there are several steps between a tire kicker and a satisfied customer. Buying a new vehicle is a major decision that can produce a lot of anxiety. First impressions matter and help set your customers at ease.
Ambient scenting is the add-on every dealership needs. Scent speaks directly to the pleasure center in the brain. With an ambient scenting system as part of your customer experience strategy, you can communicate to your customer's emotions. By designing a sensory appeal with fragrance, you create an inviting environment that makes your customers feel comfortable.
Scent should be a part of your car dealership marketing. Studies have shown that using a scent diffuser machine encourages customers to think more highly of your brand. Your dealership will stand out from the rest with a luxury scent unique to your brand.
Through an exclusive partnership, Rochester Midland Corporation is now offering a complimentary 30-day trial* of SCENT::LINQ ambient air scenting systems for your dealership.
With an ambient scent diffuser machine in your dealership, you're able to effortlessly:
Create custom environments in waiting areas, offices, showrooms, & more
Inspire calm and satisfaction in your customers
Enhance the perception of your dealership
Distinguish your dealership from the competition
Drive a lasting impression of your dealership
Achieve a perception of cleanliness and luxury without adding staff
Harness the Power of Ambient Scent at Your Dealership
Fill out the form to the right and take the first step to improving customer experiences at your dealership with a 30-day trial of a SCENT::LINQ scent diffusion machine.
*Complimentary trial available to qualified applicants. Some restrictions may apply.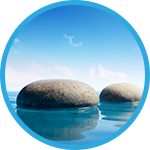 Sea Stone
Fresh aquatic notes are complemented with mouthwatering bergamot and melon on the top and are blended with narcotic jasmine and powdery orris in the heart. Spicy lily and pepper give the fragrance an inspiring twist and powdery musk and warm amber in the base.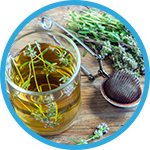 Tea & Thyme
Fresh green accords in combination with a citrus mix of bergamot and zesty lemon give an energizing character to the fragrance. In the heart, narcotic jasmine and pink peony are enhanced by a touch of thyme. The tea note in the fond supports the fresh cleanliness of the top, while cedarwood and powdery musk complete the fragrance.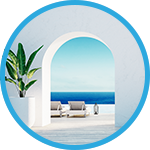 Mediterranean Coast
Zesty lemon accords fuse with herbal tea notes and crisp green elements creating a summery-fresh, tranquilizing ambiance. Creamy musk and warm woods round off the composition.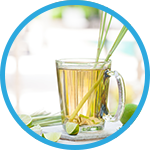 Green Tea & Lemongrass
This fresh composition is shaped by invigorating citrus accords and lemon-fresh verbena. It's complemented by an aromatic tea note and warm woods.
Sign up for your complimentary trial