Scenting Casinos Creates a Luxury Sensory Appeal
A walk through a casino gaming floor is a delight for the senses. Flashing lights and the harmonious hum of slot machines and table games attract and mesmerize guests. But this excitement can be found in any casino. How do you create a unique sensory appeal and keep customers returning?
Don't underestimate the power of scent marketing for casinos. Scent speaks directly to the pleasure center in the brain. With an ambient scenting system as part of your customer experience strategy, you can communicate to your guest's emotions. Fragrances help customers experience pleasant feelings that increase their chances of staying at your casino and returning again.
Your casino will stand out from the rest with a luxury scent that is unique to your brand. Scent can play a role in your casino marketing as your branded fragrance not only reminds guests of the thrill of the casino but also the time they spent in your facility.
Through an exclusive partnership, Rochester Midland Corporation is now offering a complimentary 30-day trial* of SCENT::LINQ ambient air scenting systems for your casino.
With an ambient scent diffuser machine in your casino, you're able to effortlessly:
Create custom environments in lounges, waiting areas, gaming clusters, & more
Inspire joy and tranquility
Enhance the perception of gaming facilities
Attract and keep guests enjoying your casino
Distinguish your facility from the competition
Evoke a lasting impression of your casino
Achieve a perception of cleanliness without adding staff
Harness the Power of Ambient Scent Marketing at Your Casino
Fill out the form to the right and take the first step to improving guest experiences at your casino with a 30-day trial of a SCENT::LINQ scent diffusion machine.
*Complimentary trial available to qualified applicants. Some restrictions may apply.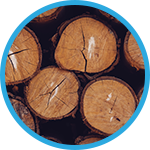 Spiced Wood
Opens with an awakening citrus boost of sparkling lemon and bergamot. In the heart, multifaceted notes of French lavender, warm nutmeg, and a hint of spearmint´s freshness underline the aromatic and spicy aspects of this fragrance. Cedar wood in the fond linked with accords of patchouli and tonka beans create the elegant appeal.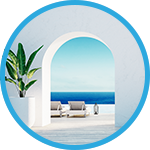 Mediterranean Coast
Zesty lemon accords fuse with herbal tea notes and crisp green elements creating a summery-fresh, tranquilizing ambiance. Creamy musk and warm woods round off the composition.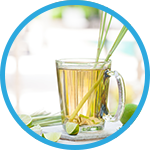 Green Tea & Lemongrass
This fresh composition is shaped by invigorating citrus accords and lemon-fresh verbena. It's complemented by an aromatic tea note and warm woods.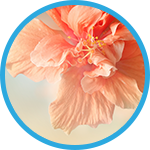 Hibiscus Passion
A picturesque fragrance portraying the first beautifully warm days of spring. Lie down on a blooming meadow of romantic florets and narcotic white flowers and indulge in a basket full of mouthwatering fruit. Inhale the crisp aroma of fresh, green grass and listen to the soothing bickering of a nearby river. Simply put, experience absolute relaxation.
Sign up for your complimentary trial