Commercial Facility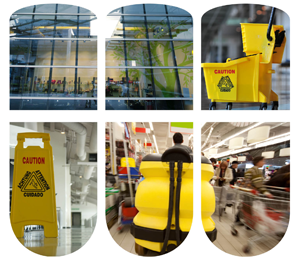 When maintaining commercial space, operational efficiency, environmental impact, cleanliness, and safety are important to occupants and visitors. Here is how Rochester Midland can help you achieve these objectives.
Certified Green Housekeeping - 3rd party certified products, application training, and staff certification.
Floor care - low maintenance floor finish systems and tools to measure material, labor, water, and energy use.
Restroom care - achieve customer satisfaction with premium odor control, hand care, green cleaning, and disinfecting programs.
Water Energy Management - comprehensive programs for boilers, cooling towers, and closed loops to help reduce energy use and water consumption.
LEED® certification support from accredited professionals to help achieve your sustainability goals.