Construction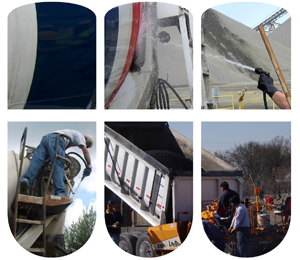 The construction industry faces challenges such as improving efficiency and productivity, compliance with environmental, health and safety requirements, and meeting customer expectations on time. Rochester Midland's programs in the following areas help meet these challenges and Sustainability goals.
Vehicle and Equipment Cleaning for ready mix trucks as well as heavy-duty cleaners for tools and equipment to remove concrete, tar and asphalt.
Asphalt release agents with DOT approvals in various states, as well as application equipment.
Water Energy Management programs for cooling towers and wastewater treatment.
Click on our programs below or contact us to learn more.