Retail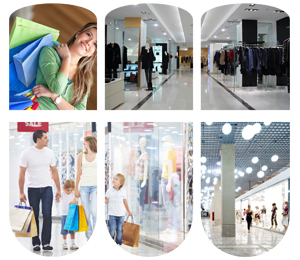 In retail environments, whether a supermarket or a shopping mall, having clean and healthy facilities is important for both employees and customers. Operating efficiently, with a low environmental impact, is critical to your success. RMC offers a wide variety of programs to help you achieve these objectives.
RMC's certified green housekeeping programs include 3rd party certified products, detailed training and support materials to help improve indoor air quality, as well as the health of workers and building occupants. We also offer support in pursuing LEED certification for buildings.
Our wide variety of floor care programs both conventional and green, give you the opportunity to improve your productivity. We also offer low, high or flexible maintenance options with vibrant gloss and extreme durability.
Maintaining clean restrooms is critical to keeping your guests happy. RMC's restroom products and services help you achieve guest satisfaction through odor control, hand care, green cleaning and disinfecting programs.
We also offer a complete facility maintenance program that includes sanitation programs for food service areas, as well as programs to improve the water quality in your HVAC systems and maximize the efficiency of your water treatment program.
Click below to learn more about RMC's single source solutions for your facilities.