Is cleaning the burnt-on and greasy soil off of your aluminum pans a pain point for you?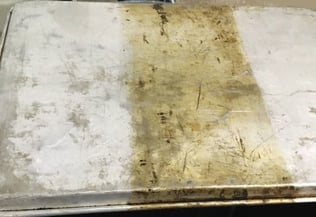 Does the cleaning process require too many labor hours of manual agitation to get them clean?
Is your process inefficient and costly?
Aluminum pan that shows soiled area with butter/oil and clean area after using RMC product.
Let our soft metal safe cleaning product do its magic on your pans.