BrandGuard®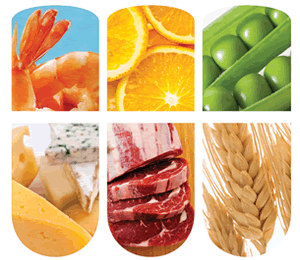 Our HACCP-based BrandGuard Food Safety Program offers solutions to food manufacturers across all aspects of food safety including brand protection and sustainable solutions.
BrandGuard is made up of seven individual programs, all of which are designed to provide a comprehensive food safety program that prepares our customers for their SQF, BRC or comparable program audits.
With increased legislation on keeping the nations' food supply safe, food manufacturers are under intense scrutiny not only from the governmental organizations that oversee food safety, but also from their customers.
A solid and comprehensive food safety program is so much more than a chemical sale; it is a dynamic program that is individualized for you. You have unique needs but the common goal of protecting your company brand and customers from a potential food recall is shared among food manufacturers.
We have many customer testimonials that speak to the success of our program. We would like the opportunity to discuss your business needs in more detail. The first step in any solid food safety program is to spend some time listening to you.
Contact us today to discuss your food safety program needs.