Pulp and Paper Making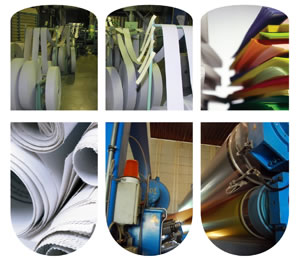 As a recognized leader in water management, our focus is on helping our customers meet their business challenges. Pulp and papermakers face severe pressures to control costs, improve product quality and minimize environmental impact. Rochester Midland's pulp and paper specialists, working as part of your team, are committed to helping you meet these challenges. We work with you to maintain clean papermaking surfaces to save on fuel, reduce scrap and maintain your costs. We help you protect your equipment from operating wear and tear, extending equipment life and saving capital costs. Our program strengthens the paper, reducing scrap and improving productivity.
Rochester Midland Corporation has a complete line of products and services for the pulp and paper industry's special needs, including felt cleaning products, system cleaners, starches, sizes and retention aids, along with the necessary feed and control systems to make it all work.
And, we bring our expertise in total water management programs for boilers, cooling and wastewater applications.
We have the programs you need to improve your operations and produce a higher quality product for your customers.
Contact us today to learn more about our Pulp and Papermaking programs.