Healthy Spaces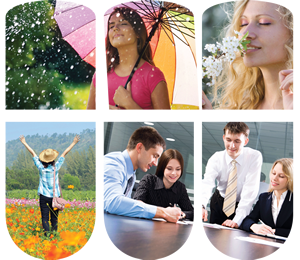 As humans, our perceptions are very often driven by our senses, smell being one of the most dominant ones. Smell links us humans very closely to our moods, behavior, memory, focus and concentration. Thus, having a pleasant and appealing aroma permeate our environment may help create a lasting impression and memory, and will enhance a comfortable environment. It may potentially lend itself to being one of your key corporate differentiators.
Rochester Midland offers a premium range of pure and refined fragrances, and a complete range of innovative scent diffusers, Our goal is to help companies create an emotional bond with their customers by, developing a unique olfactory identity and brand.
Our solutions can help enhance your image, and thus differentiate your company and brand. Our applications cover various and diverse areas of Ambient Scenting, Commercial Scenting, Aroma Marketing, Aromatherapy, Odor Remediation and Odor Control.
Rochester Midland's solutions are innovative, using patented diffusion technologies, programmable scent delivery systems with adjustable intensity, which provide users with the highest efficiency and unique precision. Our program is designed to provide scent solutions for all kind of environments and needs, and can cover small, midsized and large spaces.
If you are a hotel, Shopping center, Office Building, Health & Fitness Center, Large Showroom, Public Transport Station, Restaurant, Bank, Retirement Home, or a related business where client aesthetics and comfort are important, please contact one of our account managers who will consult with you to help identify and develop a unique scenting program for you.