Design a Memorable Guest Travel Experience With Luxury Scenting
Your guests have looked forward to visiting you for months. They saved money, spent hours mapping out their trip, and are ready to unwind and enjoy your hospitality. A sensory travel experience is an easy enhancement to help guests relax during their stay. Ambient scenting helps you do this.
Scent speaks directly to the pleasure center in the brain. With an ambient scenting system as part of your customer experience strategy, you communicate to your customer's emotions. By designing a sensory appeal with fragrance, you create an inviting environment that encourages your guests to relax and feel at home.
Your facility will stand out with a luxury scent that is unique to your brand. Scent can play a role in your hospitality marketing as your branded fragrance not only reminds guests of the joy they experienced on vacation but also the time they spent in your hospitality.
Through an exclusive partnership, Rochester Midland Corporation is now offering a complimentary 30-day trial* of SCENT::LINQ ambient air scenting systems for your resort or theme park.
With an ambient scent diffuser machine in your resort or theme park, you're able to effortlessly:
Create custom environments in lounges, lobbies, waiting areas, restaurants, shops, & more
Inspire joy and tranquility
Upgrade your hospitality
Attract and keep guests enjoying services longer
Distinguish your facility from the competition
Evoke a lasting impression for your guests
Achieve a perception of cleanliness without adding staff
Harness the Power of Ambient Scent Marketing at Your Resort or Theme Park
Fill out the form to the right and take the first step to improving guest experiences with a 30-day trial of a SCENT::LINQ scent diffusion machine.
*Complimentary trial available to qualified applicants. Some restrictions may apply.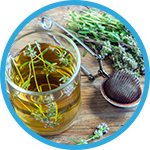 Tea & Thyme
Fresh green accords in combination with a citrus mix of bergamot and zesty lemon give an energizing character to the fragrance. In the heart, narcotic jasmine and pink peony are enhanced by a touch of thyme. The tea note in the fond supports the fresh cleanliness of the top, while cedarwood and powdery musk complete the fragrance.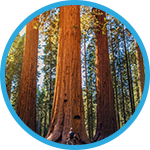 Red Sequoia
Woody sequoia, earthy patchouli, and sensual musk. Romantic rose and narcotic white flowers make for an intensely romantic, floral opening. Evoking a sensation of mystery and warmth, smoky incense and comforting vanilla give this fragrance the finishing touches.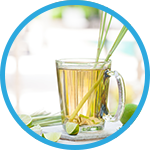 Green Tea & Lemongrass
This fresh composition is shaped by invigorating citrus accords and lemon-fresh verbena. It's complemented by an aromatic tea note and warm woods.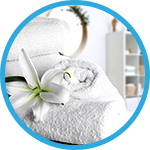 Fresh Linen
This fragrance starts with a clean and fresh impression of lemon, sweet rhubarb, and sharp peppermint. After a while, the heart opens its floral facet of beguiling violet, lovely cyclamen, and sweet freesia. Musky sandalwood and earth-woody vetiver form the base of this fresh floral experience.
Sign up for your complimentary trial