One of RMC's core company values is community commitment. We support the communities where we live and work with participation in community programs to improve the lives of our fellow citizens. Our commitment includes employee and corporate donations of time, money and product.
Here are a few of the organizations we supported in the past year:
James P.B. Duffy School #12
Daffodils for Cancer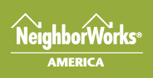 In the past year our employees volunteered a total of 11,854 hours of time for community organizations.