Ambient Scenting Service
Scent is one of the most powerful triggers for people - it's often a key driver in a person's subconscious decision-making process. Scents can evoke strong emotions, memories, and moods.
Hygiene, sanitation and comfort are critical for customer, visitor and employee confidence and trust in today's environment. The power of scent is a subtle, yet highly effective method to help build trust and confidence in commercial spaces.
SCENT::LINQ is a premium quality ambient scenting system with luxurious fragrances. WellBeing Hygiene® offers installation and full service maintenance for SCENT::LINQ systems.
WellBeing Hygiene's trusted full service features:
Consultation with Specialist to Choose Scenting Plan Suited to Clients
Installation by Certified Technician
Ongoing Service Visits to Maintain SCENT::LINQ System
Areas to be decorated with scent dictate system design.
Portable Diffusers
Scent large areas up to 3000-6000 square feet
Ideal for showrooms, large lobbies, retail, casinos and more
AC power for continued, consistent operation
Discreet, sleek design in black or white to blend in any environment
HVAC Diffusers
Larger spaces over 10,000 square feet find central air (HVAC) scent diffusion systems work best.
Ideal for hotels, airports, resorts, convention centers, or office buildings
Ensures consistent and equal scenting throughout the facility
Ambient Wall Mount Diffuser
Clean, fresh, consistent ambient scenting for small to midsized spaces
Ideal for restrooms, lobbies, gyms, hallways, breakrooms
Flexible placement based on sleek design and battery power
Covers 500-750 square feet
Popular Fragrance Choices This Season: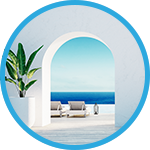 Mediterranean Coast
Zesty lemon accords fuse with herbal tea notes and crisp green elements creating a summery-fresh, tranquilizing ambiance. Creamy musk and warm woods round off the composition.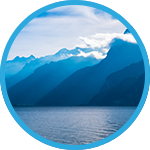 Fresh Air
This uplifting composition features herbaceous fougere notes, sparkling citrus aspects and bright spicy facets. Cozy amber and lingering woods provide a touch of warmness.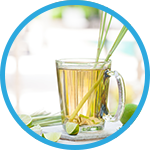 Green Tea & Lemongrass
This fresh composition is shaped by invigorating citrus accords and lemon-fresh verbena. It's complemented by an aromatic tea note and warm woods.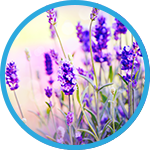 Wild Lavender
A light, bright, and slightly sweet floral fragrance. Predominantly lavender with a hint of sage, this scent invites a feeling of respite and relaxation from this busy world. Aromatic, herbal, & sweet.
Sign up for your complimentary trial
We have been very happy with our ScentLinq service from Rochester Midland. The fresh linen smell in our lobby and guest corridors add to the great experience for our guests. Not only is the scent very pleasant, the service has been amazing. It is refreshing to know that we have regularly scheduled maintenance and replacements so that we do not have to worry about it. We have tried other companies in the past that have failed in either service or quality of product, but with ScentLinq, we do not have to compromise, we get both!
We have had frequent positive feedback from our visitors and employees, and we've found travelers are more relaxed and comfortable within the terminal." He adds, "It was our goal to create a more pleasant travel experience for passengers passing through our terminal. Using ScentLinq's advanced scent diffusion systems, we were able to provide a welcoming, calming fragrance to our visitors while making the terminal feel clean and fresh at the same time. We chose ScentLinq's Green Tea & Lemongrass fragrance to do this. The green tea elements of the scent create a calming atmosphere while the citrus notes provide a clean and fresh ambiance to the Terminal.