Food Sanitation in Baking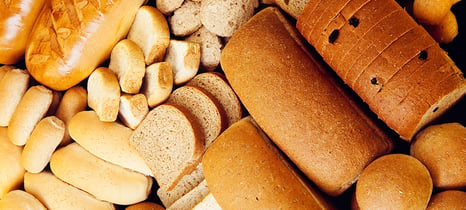 Whether you are a commercial bakery that manufactures wet or dry products or a combination of both, a comprehensive bakery sanitation program is vital in controlling pathogens, extending shelf life, and increasing profitability in your operation. Our customers range in size of their operations, and in scope of what they manufacture. Some are highly automated and others not, but they all have the same common denominator. They want an effective HACCP-based food safety program that follows the principles of the Global Food Safety Initiative, as well as a reliable partner and supplier.
What Our Customer's Say About Us:
"During a crisis, big or small, there are learnings. You've proven to be trustworthy and a valuable asset to our business from the first day I brought you into our family," Food Safety & Audit Manager, Bakery
"I found you both very professional and personable. You never failed to support our facility with energy, enthusiasm and a true caring nature. It was during the early stages of COVID-19 that perhaps you stood out the most. You worked with the Sanitation Manager, Quality Manager, and team members to help us find needed supplies when they were most difficult to get. You provided professional advice, albeit remotely, during our restrictive times, and you helped us solve some challenging problems." General Manager, Bakery
"Thank you for guiding us on our journey to making safe food in a safe environment. You make us better with each visit. During the height of the pandemic panic one year ago, you guided us through supply chain, product offerings and the information needed to keep us stocked, safe and ready to face the pandemic prepared with knowledge, equipment and chemical. As restrictions have loosened, you are my most welcomed vendor. Here we are with a sanitation issue, and here you come with tools to fight for us as soon as possible. Welcome back. Thank you for your exemplary service." Garth Bontrager, Canyon Bakehouse
"As someone who did not have a ton of sanitation experience (RMC fixed that!), having the ability to reach out to you and the RMC team whenever I had a question was incredible. Your expertise in best sanitation practices per SQF and FDA guidelines is invaluable to making sure our facility was as clean as possible. You and the RMC team will always be a part of my sanitation team. Highly recommend them!" Justin Brown, QRO Supervisor, Fresca Foods
Cleaning Burnt-on and Greasy Soils off of Aluminum Pans

Does the cleaning process require too many labor hours of manual agitation to get them clean? Is your process inefficient and costly?

Aluminum pan that shows soiled area with butter/oil and clean area after using RMC product.

Let our soft metal safe cleaning product do its magic on your pans.

Read our Bakery blogs below:

How well does your chemical supplier know your business?

Contact us today for a trial.