Snack Food Sanitation
The ever-changing consumer preferences for healthier choices in the snack food market have resulted in challenges in cleaning and sanitation because of difficult and varying soil types such as non-hydrogenated oils. These oils create polymerized carbon soil build-up within the fryer resulting in a time-consuming and labor-intensive cleaning schedule.
RMC has developed unique cleaning protocols and a range of caustic, degreaser and specialty products specifically designed for these oils that can reduce the fryer boil-out cleaning schedule with time and chemical use improvement by up to 50%.
Is dry sanitation critical to your plant? No problem. We have many customers that require a dry sanitation process. Our products and expertise in this area have provided our customers with on-going solutions and process improvements.
For our Dry Sanitation blog, click here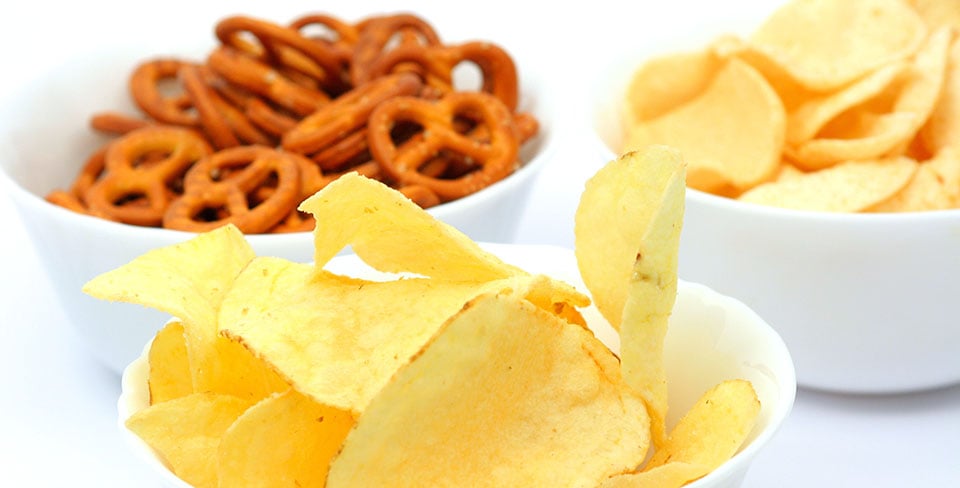 Customer Testimonials:
"

We wanted to thank you for the professional job from RMC. There were no problems at all and our audit went very well

." - Snack food manufacturer
"
RMC is a leader in chemicals and it shows. You guys corrected my issues by bringing me a VERY knowledgeable representative. He takes the time to go through every bit. For example, he is a problem solver to say the least. He will ensure we are 100 percent happy with the service call. We appreciate his enthusiasm and passion for science. Thank you again for sending him our way

."

- Julius Lara, Georgia Nut Company