Closed Loops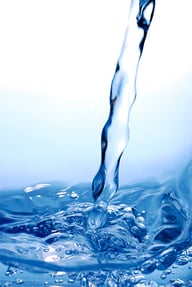 Proper treatment and maintenance of closed loops (hot or chilled water) are critical in the protection and efficiency of your operating systems. Our closed loop treatment product line is formulated to maintain clean, passivated and biologically controlled systems. Our Technical Specialists diagnose potential problems that could cause losses in efficiency and shortened equipment life and define the proper treatment program to maintain optimum operating efficiency and extend equipment life.

Our new sustainable solid chemical program allows for direct product application into your closed loop system.
Our Technical Specialists are skilled at clean up and maintenance of older closed loop systems that require a very controlled program to clean while minimizing the potential for leaks or line failures. Side Stream filtration combined with corrosion, scale and dispersant chemistry, assures that the closed loop operates at optimum efficiency. The combination of your team and RMC can develop significant sustainable operational benefits through Joint Process Improvements and cost saving programs.