COVID-19
Solutions
We're here to help with cleaning, disinfecting, training and resources to keep your facility safe.
BACK TO BUSINESS SAFELY RESOURCES
Touchpoint Checklist

Disinfect Custodial Closet Checklist

Building Exteriors Checklist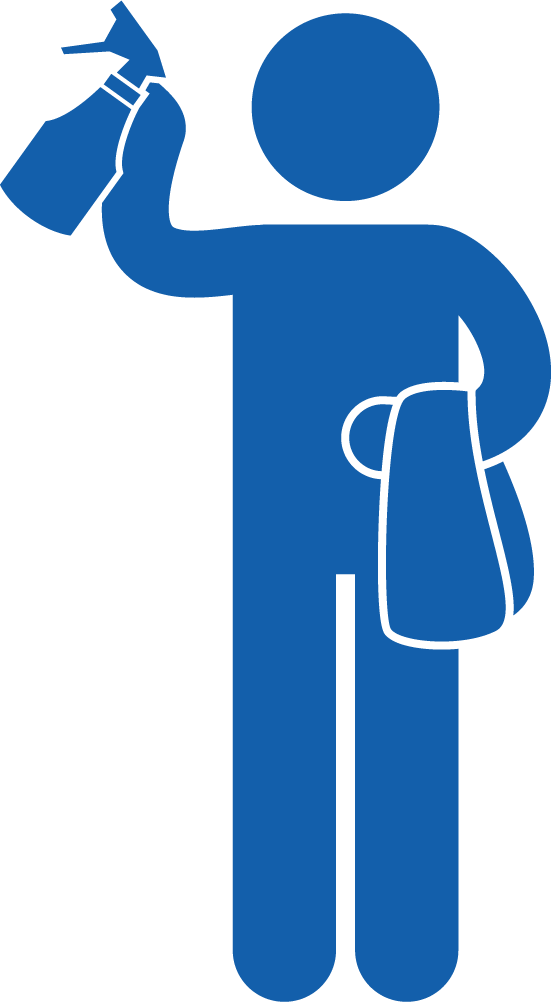 Disinfect office Checklist
Disinfect personal Office Space Checklist

Disinfect restroom Checklist
Disinfect Gym Checklist

Disinfect Hallway Checklist

Disinfect Classroom Space Checklist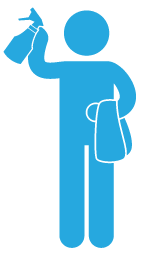 Disinfect Stairs Checklist

Disinfect Weight Room Checklist

Disinfect Restroom Checklist
Cleaning and disinfecting properly is on everyone's mind. For best results make sure you have an EPA approved disinfectant cleaner and a clean laundered cloth.
Spray the disinfectant on the cloth generously and practice routine cleaning of frequently touched surfaces. These include: Tables, doorknobs, light switches, countertops, handles, desks, phones, keyboards, toilets, faucets, sinks, and any other frequently touched surfaces.
For best results allow the surfaces to air dry to ensure the disinfectant cleaner has the appropriate contact time to kill those nasty germs.


Disinfecting Control/Equipment

Quat Plus TB Instructional Flyer
Enviro Care Neutral Disinfection Instructional Flyer
RMC Backpack Disinfecting System
Food Sanitation COVID-19 Resources

Employee Health and Food Safety Checklist for Human and Animal Food Operations
Infection Control
Infection control and preparedness are important parts of a healthy building to keep your workers, employees and visitors safe.
Government and Association Resources:
Centers for Disease Control Disinfecting & Cleaning
See the OSHA COVID-19 Guidelines for more information on how to protect workers from potential exposures, according to their exposure risk.
AIHA protecting worker health


Success stories / Community.