Pre-operational inspection (pre-op) is an important pre-requisite program of an establishment's sanitation program. All facilities should have a functional pre-op program in place that includes both visual and microbial testing to verify the effectiveness of the sanitation program.
Pre-operational inspection is usually conducted at the following frequencies:
Prior to the start of the production day for facilities that perform full sanitation daily.
Changeovers due to different allergens being introduced and the inability to follow the allergen matrix due to scheduling challenges.
Introduction of new equipment that has not been previously used is introduced for use.
The Basics
The following basic concepts should be considered and applied during each inspection activity:
Take your time and be thorough
Production should NEVER begin if a pre-op inspection has not been completed
No personnel other than sanitation and QA/QC should enter the area until pre-op has been completed
Utilize a bright LED flashlight
Use Your Senses
Sight, smell, and touch are critical sensory attributes that can quickly uncover cleaning issues. Bare hands have an advantage over using gloves as the latter cannot detect grease and other soils effectively.

Zone-Based Inspection
All areas within the production environment should be inspected as part of the process with additional emphasis on areas that fall within zone 1 and 2 locations.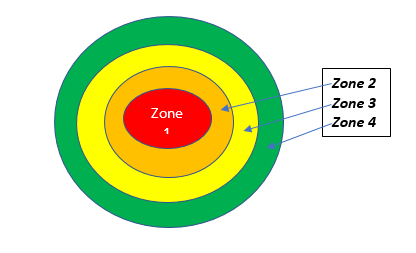 Zone 1 - Food Contact Surfaces
These areas are considered food contact and have direct contact with food. Some examples include conveyor belts, utensils, grinders, blenders, packaging machines, hoppers, slicers, and worktables.
Zone 2 - Indirect Surfaces
These areas are in close proximity to Zone 1 areas and include equipment framework, employee clothing/PPE, condensate pans, equipment control panel, floor drains, and air handling equipment.
Zone 3 - Areas within the processing environment
These areas include forklifts, hoses, air ventilation, trash cans, and pallets.
Considerations for Equipment & Surrounding Areas
Drains
Are drains free of debris and mineral build up?
Are the covers and baskets free of debris?
Are there any "off" odors?
Are quat/iodine rings/blocks in the drains?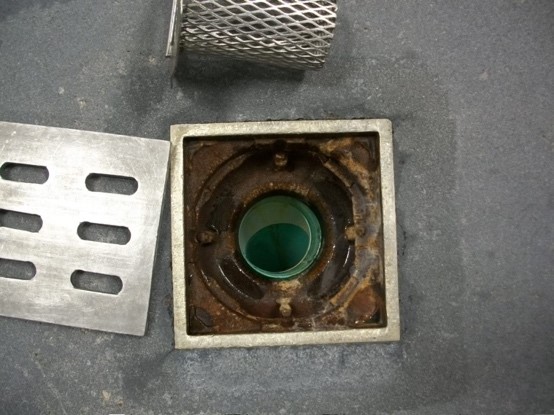 Structural Issues
Are there cracks or holes that can harbor microbes and organic material?

Is there peeling paint/sealant, rust, or mineral build up?
Is there pooling water resulting from poor drainage?
Overhead HVAC Units
Are coils clean?
Is the catch pan clean?
Are the fans free of debris, rust and flaking paint?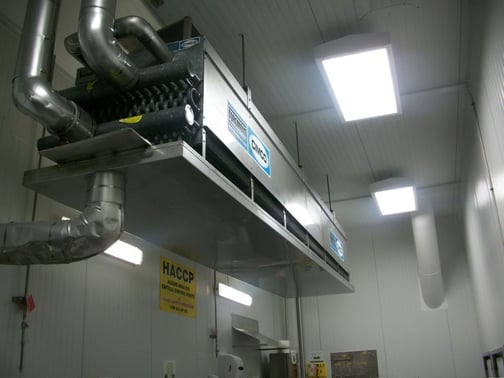 Walls & Ceilings
Has condensation been adequately removed?
Is all pipe work exiting the ceiling properly sealed?
Equipment
Are welds in sanitary condition?
Are wheels and support structures clean?
Are seals intact and clean?
Are bearings free of excess grease and organic materials?
Has all chemical been completely rinsed?
Have doors/hatches been inspected?
Have belts and framework been inspected and is there excessive wear?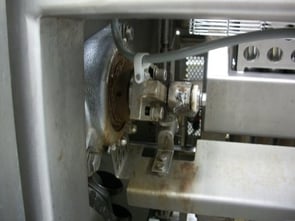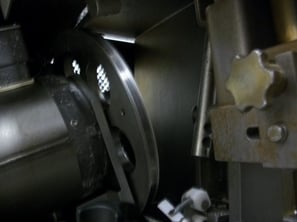 Testing
After completing a visual inspection, micro testing is essential to further verify that the pre-op program is working as intended. There are multiple testing options available to quickly determine if an area is ready for operations.
ATP Testing- This quick and easy verification detects organic soil that was not adequately removed during the cleaning process.
Protein Testing- This quick verification method is used to detect any protein residue left after cleaning.
Total Plate Count, Fungi & Environmental Testing- These methods require additional time for results, but are critical for determining the effectiveness of the entire sanitation program on a microscopic level.
Works Cited
"What is your in your GMP Pre-op Check?" HACCP Mentor, April 22, 2013
"Pre-operational Reviews of Manufacturing Facilities" Food & Drug Administration, April 27, 2015