A Service Offering for all Spaces
Large space fragrance marketing attributes to higher profits, better emotional health and increased productivity. Find out how?
Customers are 100 times more likely to remember something they smell. 59% of customers spend more time in a store that smells good. Smells create memory stamps for human beings that allows them to remember a memory with 65% accuracy in a period of 12 months. Is it any wonder that more and more businesses are adopting fragrance market strategies to positively influence customers?

Decorate Casinos with Scents
Decades ago, fragrances were used in Casinos to mask odors. Today, however, Casinos employ fragrance systems to increase revenue and visits. As per one study, Las Vegas slot players spent 45% more money in a scented environment than those in an unscented location. Wellbeing's Advanced scent Diffusion System, allows our clients to create their own unique environments so they can engage their customers' memory and emotions through the sense of smell.
Contact WellBeing Hygiene to help you maintain customer satisfaction and loyalty. We will help you maintain an environment that is inviting, pleasant and maintained to perfection.

Decorate Assisted Living Homes, Nursing homes or Long-term care facilities with Scents
Studies have shown that emotional health of residents living in Long Term Care facilities, Assisted Living Facilities, Old Age Homes or Nursing homes can be adversely affected by the environment they live in. There's literally something in the air that communicates directly with the emotional part of human brain. Some fragrances help create positive impact on the cognitive behavior of the elderly.
WellBeing Hygiene's fragrance consultants can help your facility create a harmonious environment where residents feel welcome, less stressed and comfortable. They will help you increase resident and visitor satisfaction and create an environment that cares for their WellBeing and is relaxing.

Decorate Shopping Malls with Scents
Happy customers tend to browse longer in the Shopping Malls. Studies have shown that Fragrances tend to influence purchasing behaviors. Keep the atmosphere upbeat by selecting from an array of fragrances that draw the crowds in and keep them uplifted, happy and browsing in the stores of their choice.

Decorate your Hotel Lobbies, Dealerships, Large Showrooms Fitness Centers, Spas and Wellness centre's with Scents
We understand that Car dealership is an extremely competitive business. Dealerships, want to keep clients in an environment that is friendly, inviting and pleasant. Clients are more likely to make a purchase if they get the feeling of Confidence and Integrity. Large Showrooms, fitness centres, Spas and Wellness centres, just like car dealerships want to create a similar environment that is memorable and helps create deeper relationships with clients.
Our fragrance consultants will help you create a brand identity that will decorate your place with a feeling of quality and style. Afterall, fragrances create a lasting impression, thus creating relationships that last a lifetime.

Decorate Entertainment Lobbies Theaters or Movie theaters, waiting areas with Scents
Do you know the power of smell? The right smell creates an emotional, memorable and positive memory that encourages clients to revisit. Pleasant smells in waiting areas can convert the long tiring stay to a pleasant, inviting and friendlier experience. Savvy businesses are creating sensory brand with clients and reaping the benefit of repeat visits, thus increasing visibility, positive perception and profitability.
Reach out to our fragrance experts, who can help you create your unique brand.

Decorate Airport and Transit Lobbies with Scents
More and more transit lobbies and Airport Lobbies want to create an environment that influence customers perception by providing extra relaxing environment for the stressed travellers. They also need the environment to suggest clean, hygienic, inviting, comfortable space for the passengers. Lobbies and Loyalty club lounges of many airlines such as Cathay Pacific; Singapore Airlines; Emirates; Quanta's are instantly perceived to provide Luxury and comfort to the weary traveller. Many cruise liners also provide relaxing environment to the excited tourists.
Let us help you create your signature brand. Let us help your customer perception soar high.

Ambient Air Care Service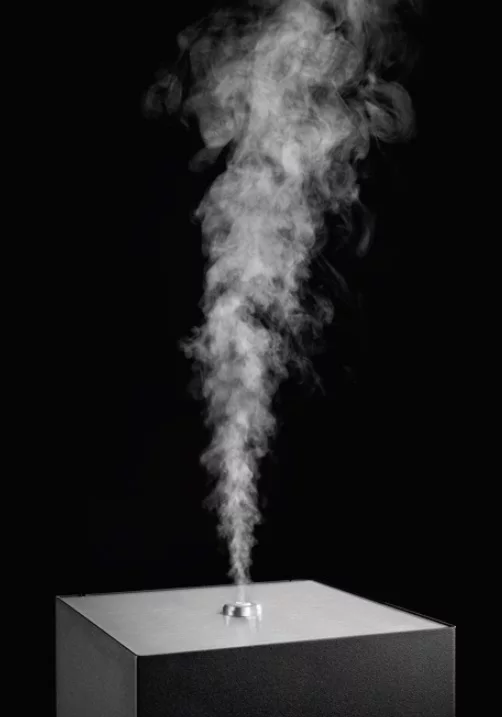 WellBeing Hygiene's Ambient Air Care Service allow our clients to create their own unique environments so they can engage their customers' memory and emotions through the sense of smell.
Along with a large fine fragrance collection, WellBeing Hygiene offers custom designed "signature corporate scents."
Onsite scent customization session
Daily diffusion cycle settings based on specific facility size and hours of operation
Full installation of the scenting machines
Scent refilling on a monthly basis